Male', Maldives, 9th May 2022 – MMPRC and industry partners attended the Thailand Dive Expo 2022, held at Bangkok International Trade & Exhibition Center, from 5 to 8 May 2022. They showcased the breathtaking beauty of the Maldives' dive sites and promoted various underwater and watersports adventures available in the destination for enthusiast tourists seeking thrill, fun and unique experiences in the Maldives.
The largest such event in Thailand, this fair brought together leading holiday destinations; dive and water sport equipment manufacturers; dive resorts; tourism boards; and marine conservation and diving organizations. It provides them the opportunity to promote their products and services, and to network and collaborate with potential clients and customers. Thailand Tourism Agencies, boat manufacturers and local diving resorts, dive operators and dive schools were joined at the event by a number of diving industry players from all over the world.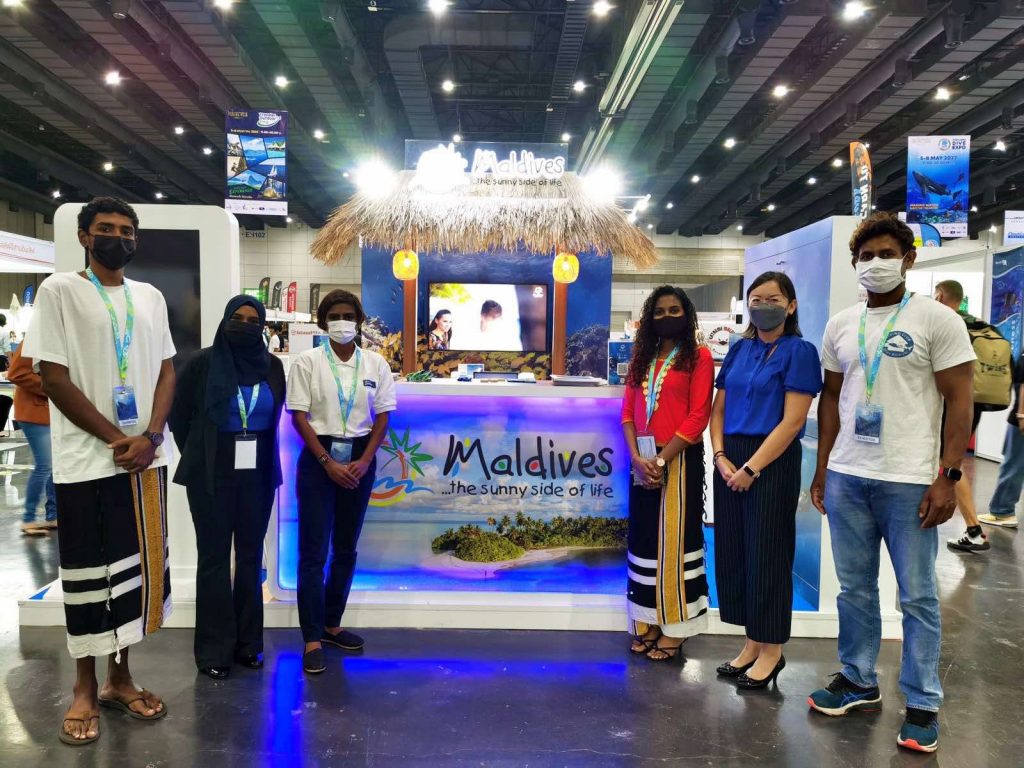 During the fair, MMPRC promoted the tourism products of the Maldives – such as resorts, hotels, guesthouses and liveaboards – and spread awareness about the unique experiences available in the island nation, and the latest safe travel guidelines to the South East Asian (SEA) Market. MMPRC highlighted the Maldives as a safe haven and a top-of-the-mind destination and aimed to maintain and strengthen destination presence in the SEA Market through participation in the fair.
Such events also provide local industry partners the opportunity to showcase/promote their products. These events will assist the Maldives achieving pre-pandemic arrival numbers and increase overall arrival numbers from the region. MMPRC states their participation in the event is aligned with their marketing strategy for the SEA market, which is focused on ambient outdoor campaigns and other activities to strengthen the Maldives brand in all major cities of the SEA countries, raise arrival numbers, and re-orient the perception of the Maldives solely as a honeymoon, luxury destination. The strategy also aims to target segments such as families and Muslim travelers from this market.