Male', Maldives, 11th May 2022 – On 10 May, MMPRC and the Embassy of the Republic of Maldives in the UAE held a special press conference on the sidelines of the Arabian Travel Market (ATM) Arabia. ATM is the leading global event for the inbound and outbound travel industry in the Middle East. For the last twenty-eight years, their annual event has connected products and destinations from around the world with buyers and travel trade visitors. This year, it was held at the Dubai International Convention and Exhibition Center – also known as the Dubai World Trade Center.
This event saw the official launch of MMPRC's campaign focusing on MICE tourism, 'Redefining MICE', for this region. The press conference was hosted by the Chief Executive Officer & Managing Director of MMPRC, Thoyyib Mohamed, and the Chief Marketing Officer of MMPRC, Fathimath Afra, together with Her Excellency Aminath Shabeena, the Ambassador of the Maldives to the UAE.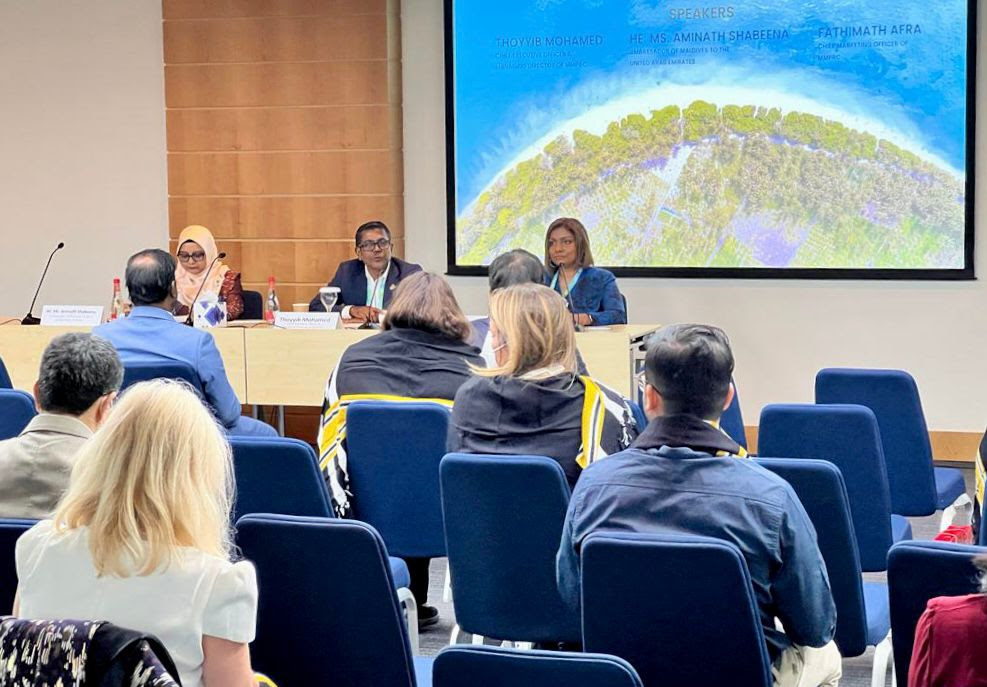 Speaking to reporters, CEO & MD Thoyyib revealed the importance of the Middle Eastern market to the Maldives' tourism industry in the wake of COVID-19 recovery efforts. He further detailed the official launching of MMPRC's 'Redefining MICE' campaign for the region, aimed specifically at developing MICE tourism arrivals to the Maldives. He also spoke on the many exciting plans to celebrate the Golden Jubilee of tourism in the Maldives, and detailed activities that visitors to the beautiful archipelago can look forward to this year.