Male' Maldives, 1st June 2022 – The Ministry of Tourism has endorsed the International Maldives Travel Market (IMTM) 2022 brought to you by IMTM Pvt. Ltd. The Ministry, as the national executive branch responsible for the development of the country's tourism industry, aspires to become the benchmark for sustainable tourism. It is a great pleasure to announce the Ministry's support as IMTM actively strives to rebuild a more resilient, inclusive and sustainable tourism industry along with the international community.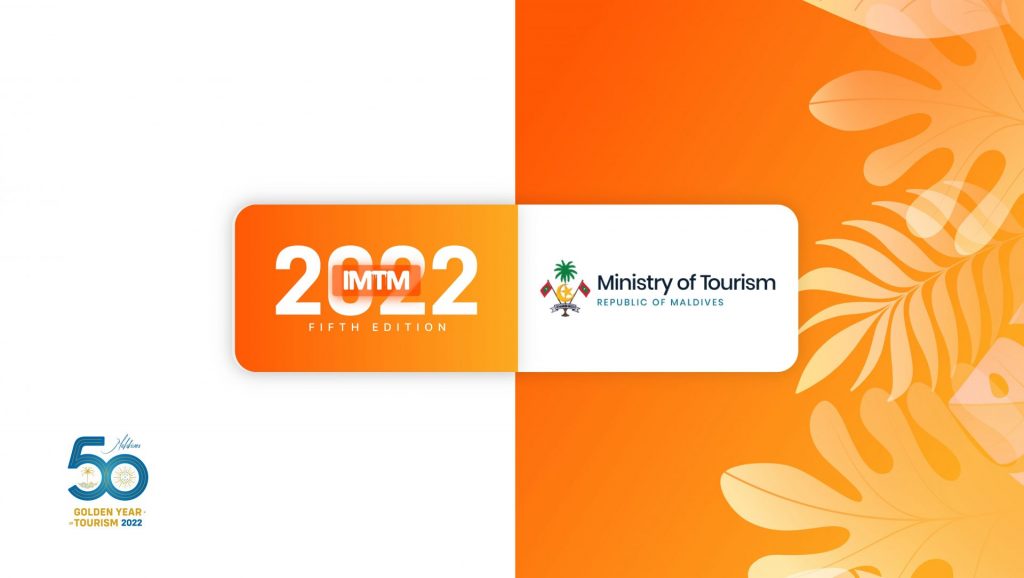 In line with the government and the international community's efforts to transform the industry, the fifth edition of IMTM focuses on the theme "Adapt and Rethink Tourism for Resilience". This annual B2B travel and trade fair will be held on 7 and 8 September 2022. Promoting both inbound and outbound tourism, it brings forth a cost-effective platform for leading international tour operators and travel agencies to explore opportunities in the Maldives as well as connect with all the accommodation providers of the Maldivian tourism Industry, including resorts, liveaboards, and guesthouses. It is conducted with the hopes of promoting the Maldives as a world-class MICE destination.
IMTM has also announced the much-awaited physical return of its Sustainable Tourism Forum (STF) on 6 September, one day ahead of the IMTM fair. This forum brings together experts from all across the globe to a platform where they can deliberate on and share knowledge on sustainable tourism practices geared towards innovation, climate change adaptation and sustainable solutions to create a more resilient industry. This forum contributes to the government's vision and aim to achieve SDGs by the set target year of 2030 and IMTM encourages all industry members to partake in a combined effort to move forward towards a better future.