Male', Maldives, 2nd August 2022 – SriLankan Airlines was recently lauded with the prestigious '50 years of Tourism Award by MATI' in recognition of its remarkable service for over half a century, at an event celebrating the Golden Jubilee of Tourism in Maldives. The award ceremony was held on 17th July 2022 at Kurumba Maldives.
SriLankan was the first international commercial airline to launch operations to the Maldives under its predecessor, Air Ceylon, in 1960 and has continued to break new ground since then and become the only international airline to fly passengers to multiple airports in the Maldives.
Richard Nuttall, Chief Executive Officer of SriLankan Airlines stated, "The Maldives has always held a special place in the SriLankan Airlines' network. As the only international airline to have been with Maldives since its inception of commercial flying, SriLankan has witnessed and contributed to every milestone in the journey of Maldives tourism. Over the years, the airline has connected many hundreds of thousands of tourists to the stunning and incomparable beaches of Maldives. Today, SriLankan Airlines remains a key player and global favourite for travel to the Maldives."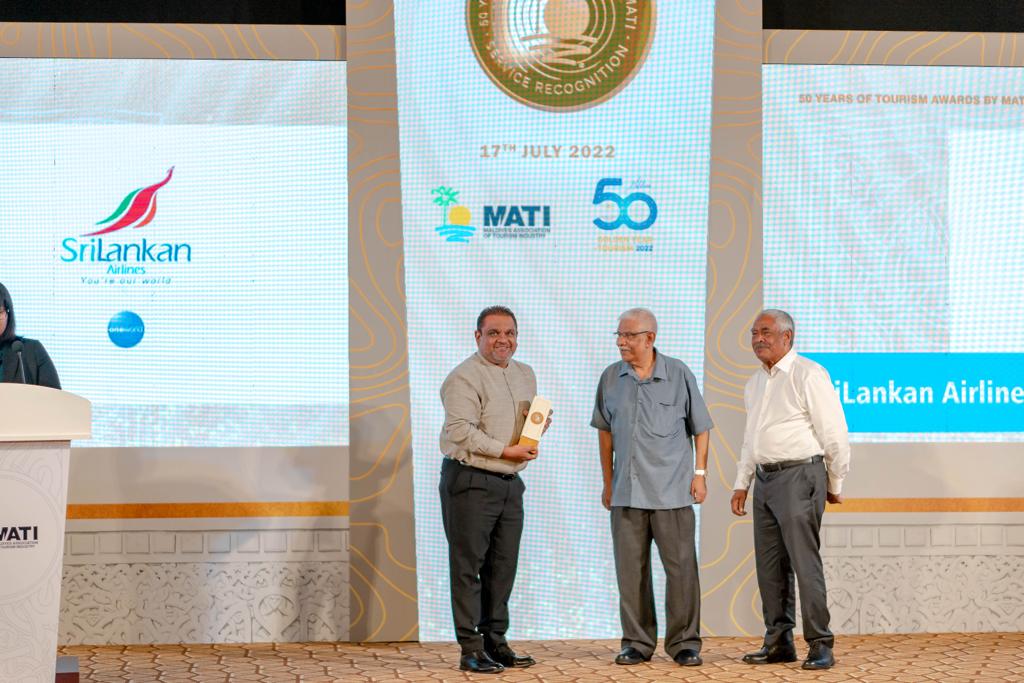 The Maldives Association of Tourism Industry (MATI) has spearheaded the advancement of tourism in Maldives and aimed to honour organizations and individuals that have contributed exceptionally to this purpose along the way at their Golden Jubilee celebration. Recipients of awards were selected by a committee of industry experts and veterans. Fawzan Fareid, Country Manager Maldives of SriLankan Airlines accepted the award on behalf of the Chief Executive Officer of the airline.
Speaking of the recognition they received, Mr. Fareid noted the good relations between the airline and the destination: "SriLankan was the only airline to maintain an uninterrupted service to the Maldives even at the zenith of the pandemic and helped evacuate over 2,000 stranded holidaymakers out of the islands."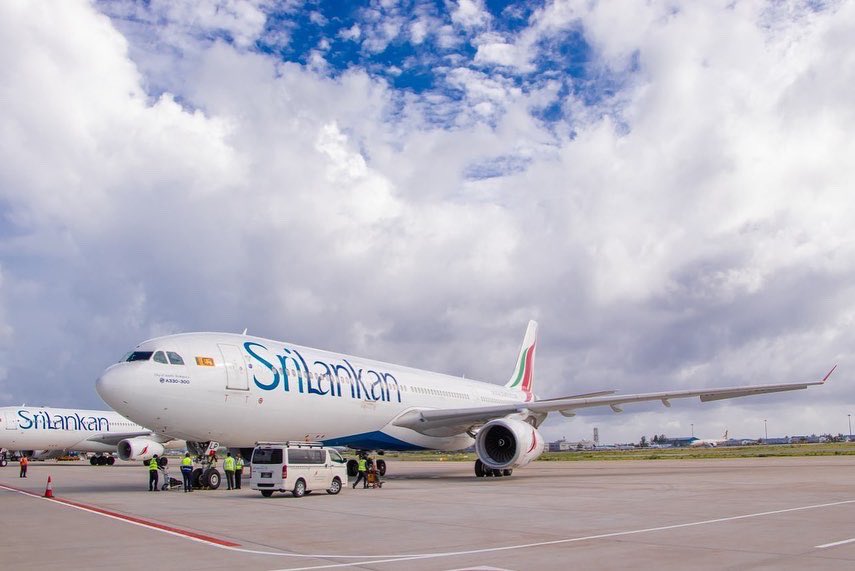 SriLankan Airlines has notched other firsts in the country. The airline made history in Maldives tourism in 2016, by becoming the first and only international airline to launch commercial passenger flights to Gan island in Addu Atoll, becoming the only airline to fly to both Central and Southern Maldives. Currently, SriLankan operates 21 flights a week to Malé Velana International Airport in Central Maldives – the main airport of the country, and twice weekly to Gan International Airport. Furthermore, the airline recently partnered with domestic carrier Manta Air to provide easy access to several high-end resorts beyond Gan, giving travellers the opportunity to explore remote terrain in Southern Maldives. The airline also changes the frequency of flights according to seasonal demand and often introduces additional and direct flights to Maldives during Winter to provide European customers greater convenience and choice.
SriLankan's future plans for the Maldives include strengthening its hub in Gan and operations to Maafaru International Airport, which will provide tourists the fastest access to resorts and islands in Northern Noonu Atoll.