Male' Maldives, 22nd August 2022 – On 16th August, IMTM Pvt. Ltd. signed with Mohamed Auzam Ibrahim (Auxam / Bunny) as the Official Photography Partner for the upcoming IMTM 2022. The agreement was signed by Auzam and IMTM's Sales and Marketing Executive, Hanan Manik. IMTM 2022 is set to take place on the 7th and 8th of September this year in Male' City.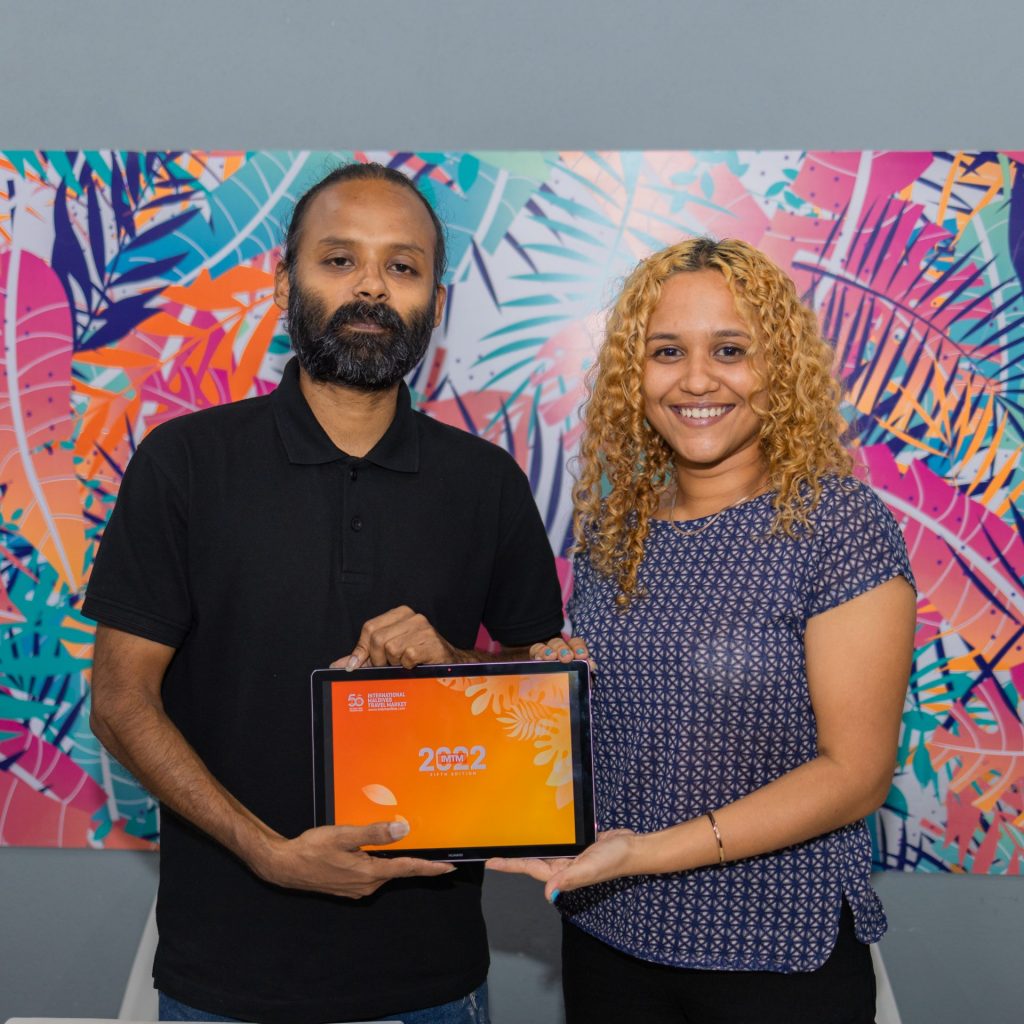 With 8 years of experience as a professional photographer under his belt, Auzam has earned his place as a popular name in the photography field over the last decade. Mainly focusing on wedding photography, Auzam is commended for the quality of his content and for channeling the latest trends in this work.
After starting his journey in local wedding photography, Auzam has expanded his talent and skill, showcasing his versatility in photography, and tapping into the commercial scene. From event photography to portraits and product photography, Auzam has excelled and executed high-quality results whilst maintaining his professionalism and admirable personality with his clients. Auzam not only focuses on diversifying his talent, but also takes the time to mentor young and aspiring photographers, working towards developing the creative industry of the nation. 
IMTM brings forth a unique and cost-effective platform uniting over 800 delegates and industry professionals from across the globe. It allows local industry members to connect and interact actively not only with existing clients but also branch out to new markets, meet new companies, boost businesses, and close deals with new customers.  
In addition to this, IMTM aspires to uplift and promote local talent and has consistently strived to give local artists a greater platform to showcase their talent. During the last physical IMTM Travel and Trade Fair in 2019, Ridhan dance group showcased traditional and cultural performances, including cultural dance styles like Boduberu, Badiya, Maafathi, Langiri and Thaara. As such, IMTM looks forward to working with local artists more in the future and is delighted to partner with Auzam as part of its efforts to continue promoting local photographers. IMTM sincerely hopes local talents receive the recognition and exposure they deserve.