Male' Maldives, 3rd September 2022 – IMTM is delighted to introduce its Main Airline Partner for IMTM 2022, Turkish Airlines, the national flag carrier airline of Turkey. The partnership agreement was signed by Ms. Shiuna Khalid, IMTM's Managing Director, , and Mr. Umut Aydoğdan, Turkish Airlines, Station Manager for the Maldives.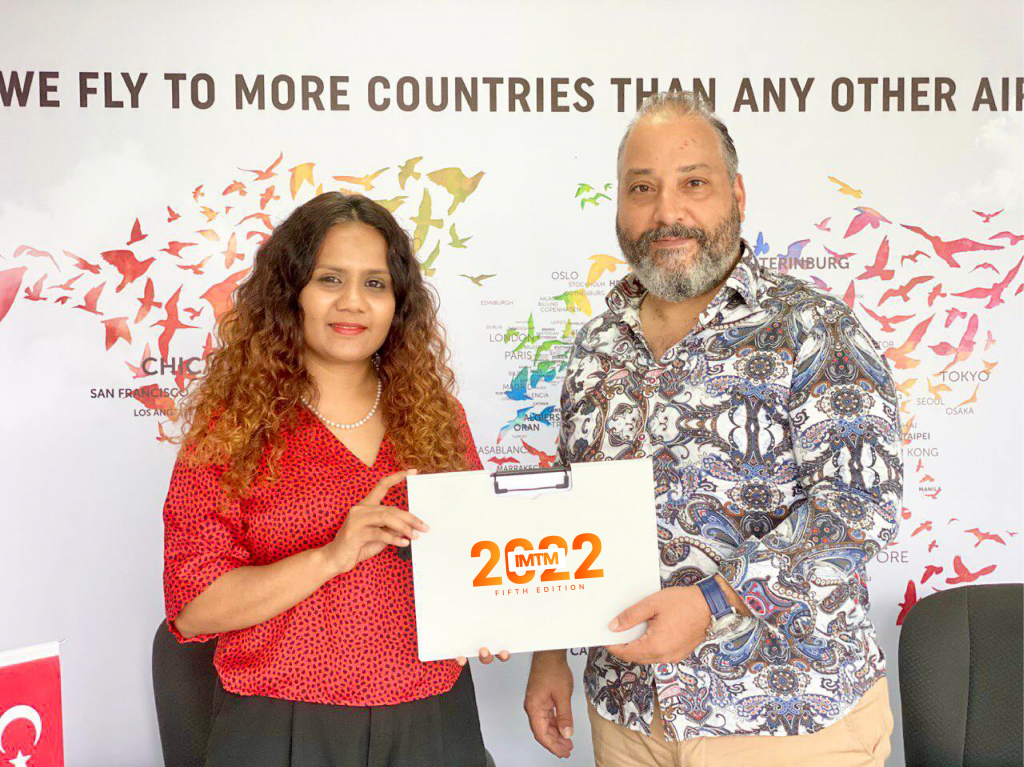 Founded in 1933 with a modest fleet of 5 aircraft, Star Alliance member Turkish Airlines is an airline company that flies to more than 300 destinations in the world with a fleet of more than 300 (passenger and cargo) aircrafts. Turkish Airlines was founded with a vision to unite people, cultures, continents, countries and cities whilst providing new, inspiring travel experiences for all. Its growing passion and success over the years has earned its title as the airline that flies to the most number of countries in the world. Celebrating its 89th anniversary this year, Turkish Airlines continues to place customer satisfaction at the forefront of its services.
Turkish Airlines is pleased to announce it will be holding a Lucky Draw for its exclusive frequent flyer program, Miles&Smiles. The benefits of Miles&Smiles range from travel, education, health, to shopping and more, bringing together those who want a privileged world in the sky. Miles&Smiles offers improved flight experience as well as shopping with Miles&Smiles credit cards. The Miles members earn will gain them award tickets, in-flight service, cabin upgrades, extra baggage allowance, as well as thousands of products from Shop&Miles and special services from the membership program's partners.
This is an opportunity for all interested members to enroll in Miles&Smiles and enjoy all the perks it has to offer. Turkish Airlines is happy to open this lucky draw opportunity for both new members who wish to join the membership program as well as its existing members as well. 
All participants at IMTM 2022 can partake by dropping in their names for the lucky draw box at the Turkish Airlines' exhibit booth during the IMTM Fair. The winner will receive a 2-way economy ticket from Male' to Istanbul for 1 person, which will be valid for a travel period of 1 year. The winner will be announced at the end of the Fair.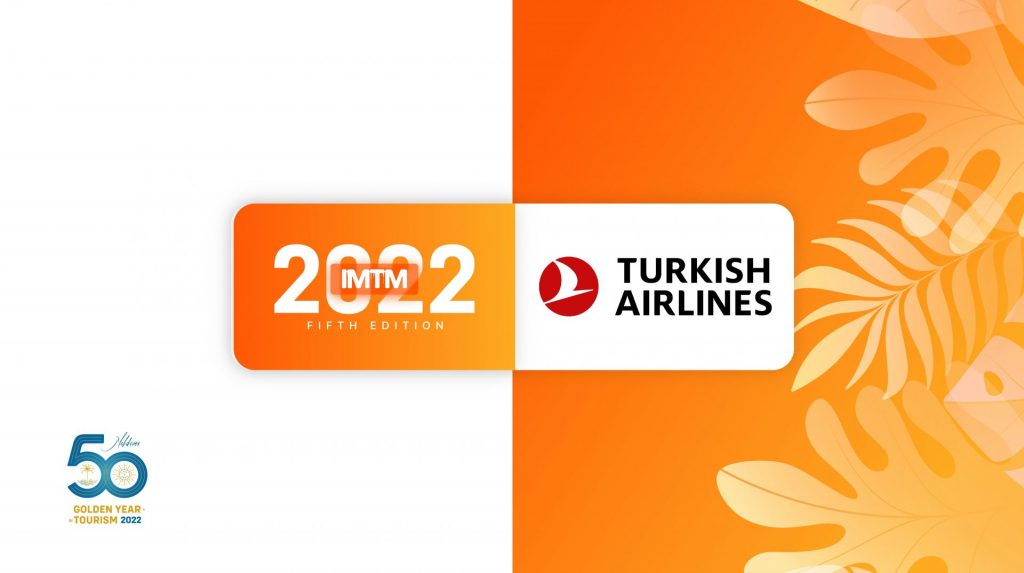 IMTM 2022 will be held on 7th and 8th September, at Manhattan Business Hotel in Male', Maldives. This is the fifth edition of the annual B2B Travel and Trade Fair which provides a cost-effective platform for leading international travel agents and tour operators to meet with the Maldives' Tourism Industry members, particularly accommodation providers (resorts, hotels, guesthouses and liveaboards). 
IMTM's unique fair concept is designed to ensure direct meetings between the travel agencies and accommodation providers, allowing all to boost businesses and increase their network of clients.