Male' Maldives, 29th November 2022 – IMTM Pvt. Ltd. is delighted to introduce the moderators for its upcoming Sustainable Tourism Forum (STF). The forum returns for its third edition this year, on the 3rd and 4th of December. STF is a platform connecting stakeholders from the Maldives Tourism Industry, encouraging them to engage in dialogue on issues pertaining to social, economic, and environmental sustainability of the country's tourism sector. As such, IMTM has partnered with sustainable development specialists who will lead this conversation during the 2-day forum.
IMTM looks forward to strengthening networks to foster innovation and collaborative approaches to support sustainable tourism. The STF 2022 further targets to expand its scope in not only creating a space for dialogue, but a means to design and create standards for sustainable tourism in the Maldives and produce knowledge-based products that would contribute to the global understanding of sustainability within the tourism sector.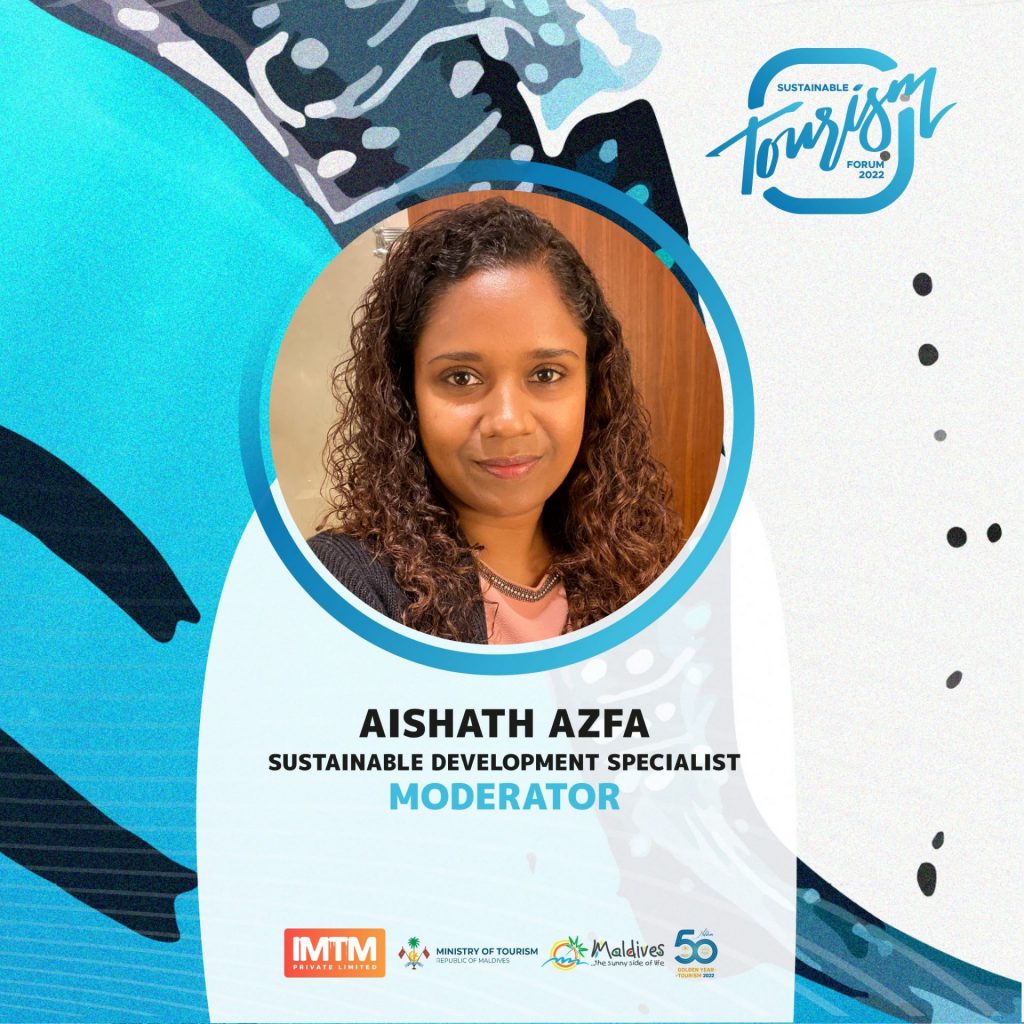 Aishath Azfa – Sustainable Development Specialist
Aishath Azfa is a human geographer working in the areas of climate adaptation, sustainability and development policy and planning. She has over 15 years experience working in the development sector of the Maldives serving in both Government of the Maldives and international development agencies including the United Nations, Asian Development Bank, the World Bank (Maldives, Sri Lanka and Nepal), and the Resilient Island Foundation (Netherlands) among others.  
Some of her recent notable contributions to this sector include formulation of the environment related policies for the National Strategic Action Plan of the Maldives (2019-2023), formulation of the National Country Programme Strategy for the Maldives under the Global Environmental Facility (GEF) and design of the National Local Development Planning Methodology to guide local councils to formulate five year local development plans. She has worked closely with multiple communities across the Maldives in areas relating to climate change and sustainable development through outreach programmes, training, research and programme design and implementation. 
Azfa holds a post-graduate certificate in Education for Sustainable Development from the University of Uppsala (Sweden) and a Master's Degree in Sustainable Development from the University of Queensland (Australia). She is currently pursuing her PhD in climate adaptation from the University of Melbourne. Her research focuses on the political economy of artificial islands and how it influences social vulnerability and adaptive capacity of households in artificial islands.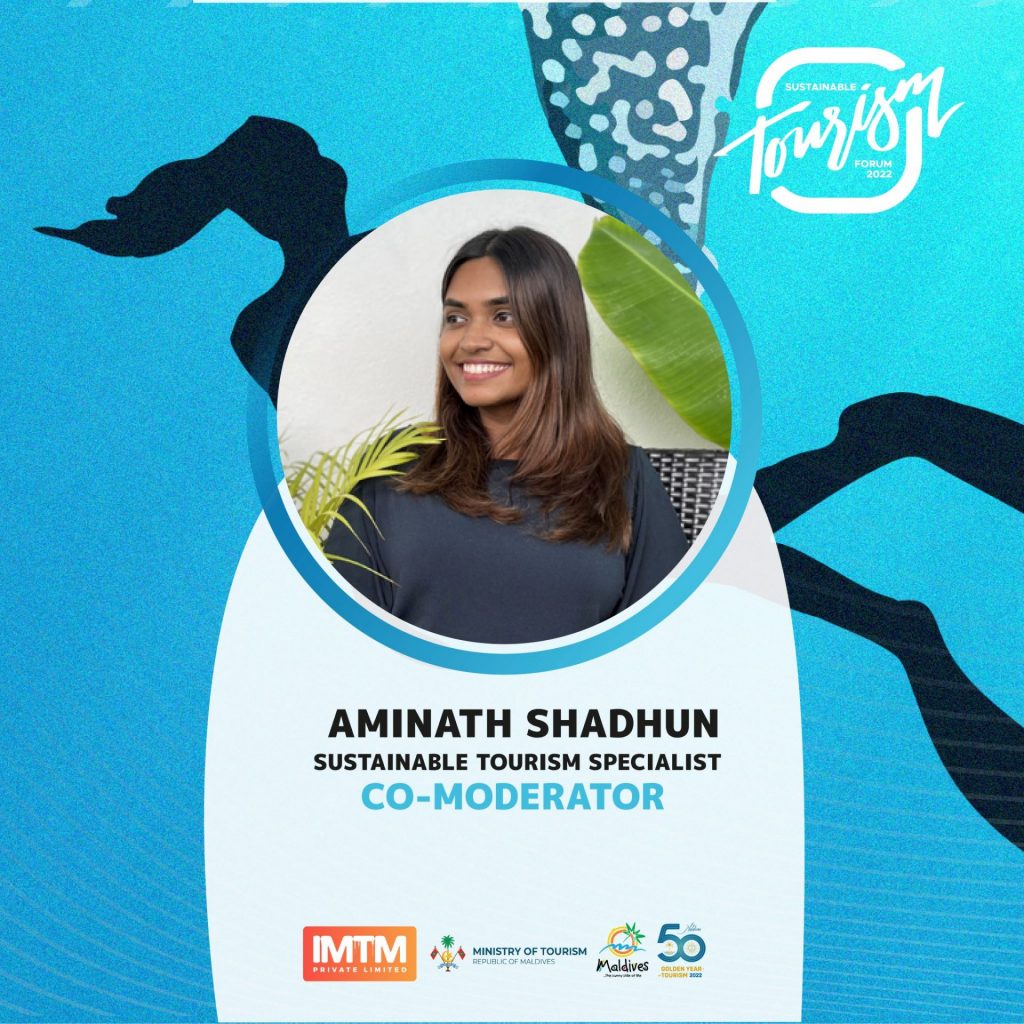 Aminath Shadhun – Sustainable Tourism Specialist
Aminath Shadhun is the Group Learning and Development Executive at Kaimoo Travels & Hotel Services, where she leads the planning and implementation of employee trainings and professional development programmes. A key part of her job role involves strategising ways to continuously up-skill employees of all levels and to develop the competencies of the entire workforce. Focusing on sustainable approaches to talent management, much of her work involves working towards increasing local recruitment, nurturing a culture of learning and supporting managers on creating positive work environments using industry best practices.
Shadhun began her journey in the tourism industry in 2016, working as a Food and Beverage intern at Four Seasons Resorts and has worked in other departments such as marketing and events since then. With a strong passion for teaching and mentoring, Shadhun is also a part-time lecturer at MAPS College for diploma and undergraduate students studying in the field of hospitality and tourism. Over the past three years, she has taught subjects including Sustainable Tourism, Principles of Hospitality, Events Management and Destination Management.
Shadhun holds a Bachelor's Degree with Honors in International Hospitality Management from Oxford Brookes University (United Kingdom). For her final year thesis, her research was primarily focused on understanding the socio-cultural attitudes of local residents towards guesthouse tourism development in Maafushi Island.