Male' Maldives, 22nd December 2022 – From 12th to 16th December, Cocoon Maldives' iconic Gourmet week has returned to delight the quests with exquisite gastronomic experiences. The event was hosted by the corporate chef Giovanni De Ambrosis with the guest chef Silvia Barrachi.
Silvia Barrachi serves as the culinary ambassador for the project. Baracchi has garnered global respect for her approach to elevating what is local and traditional from her Michelin Starred restaurant, Il Falconiere opened since 1989 located in Cortona, Tuscany, where she began to experiment with new dishes, and focus her life around cuisine and art. In 1993, with her husband Riccardo she opened the first nine rooms of their hotel. Today, there are 34 rooms, with a restaurant which has won many awards, as well as gaining one Michelin star.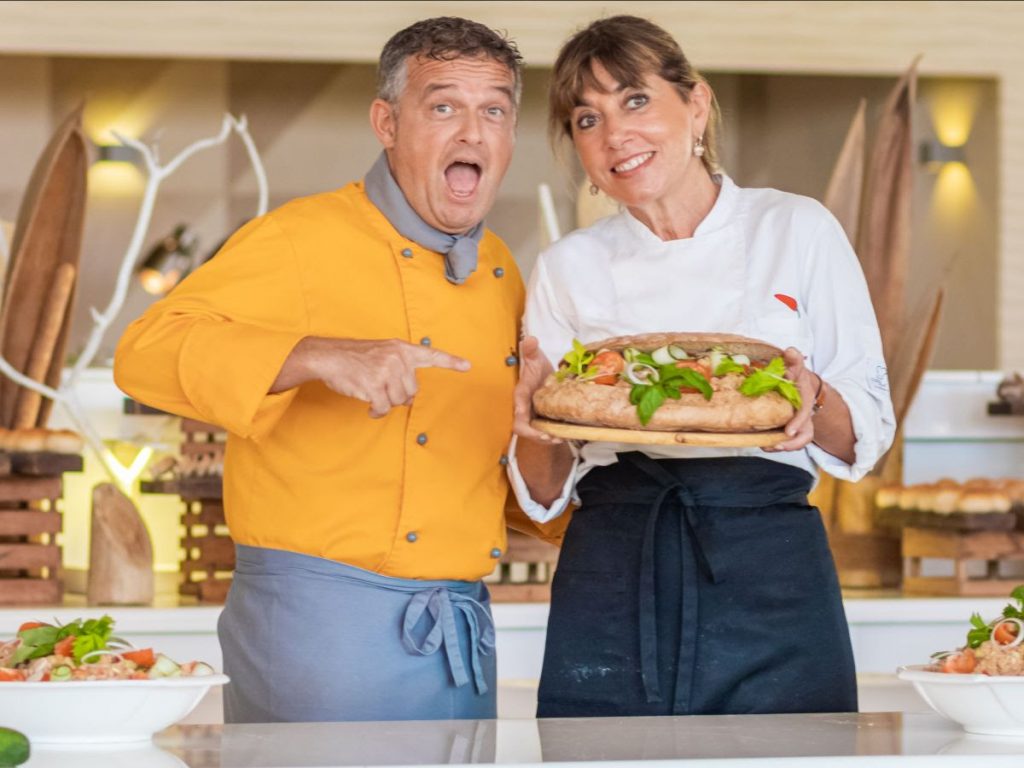 She has participated in exchanges with chefs from all over the world, which have enhanced knowledge and experience greatly. Sivila has also been a guest on numerous international TV programmers where she explained her method of cooking and presenting dishes. Her cookery school Cooking Under the Tuscan Sun, takes its name from Frances Mayes' famous book, and has a programme built around passion for food and the Tuscan lifestyle. Chef Silvia is a true Etruscan who inherited the passion for good food, the sensitivity for traditions, and hospitality from her family.
In the beautiful setting of Cocoon Maldives's distinguished restaurants and bars, Chef Silvia opened the event with a cooking demo at the main bar Loabi – Loabi Bar, followed by two culinary showcases at the main Restaurant Octopus. The culinary event finale was held at overwater Manta Restaurant with a delectable 4-course dinner.