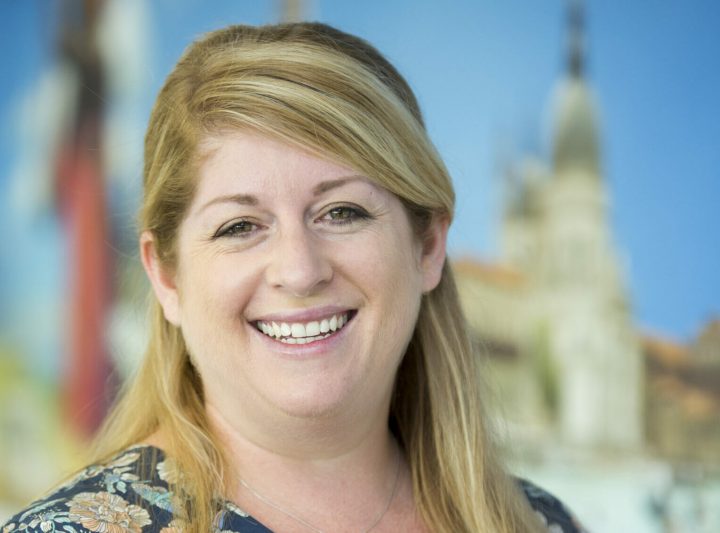 Male' Maldives, 20th August 2023 – ONYX Hospitality Group, a leading presence in the South East Asia hospitality industry, proudly announces the appointment of Clare Goss as the Director of Global Sales Area for the UK & Ireland.
With a career spanning diverse roles and geographical locations, Clare is a seasoned professional within the travel industry. Her expertise has been refined through impactful positions with tour operators and airlines. Clare's extensive background in travel and tourism, including roles with Etihad Airways and Best At Travel, brings a wealth of experience to her new role.
In her new capacity, Clare Goss will play a pivotal role in steering ONYX's sales strategies and expanding its presence in the UK and Ireland markets. Leveraging her considerable experience in product development, forging strategic partnerships, and a deep understanding of customer preferences, Clare's primary focus will be to raise awareness for ONYX's latest addition to the portfolio, Amari Raaya Maldives. Additionally, she will work towards strengthening the group's sales footprint in Malaysia and further enhancing its well-established properties in Thailand.
Hathairat Naen-kwaen (Lek), Senior Director of Sales & Distribution at ONYX Hospitality Group, expressed enthusiasm about Clare's appointment, stating, "We are thrilled to welcome Clare Goss to ONYX Hospitality Group as the Director of Global Sales Area for the UK & Ireland. Clare's proven track record and industry insights will be invaluable in bolstering our market presence and driving success in the UK and Ireland."
Clare Goss, Director of Global Sales Area for the UK & Ireland at ONYX Hospitality Group, commented, "I am delighted to embark on this next phase of my career and join the ONYX Hospitality Group team to lead ONYX's sales initiatives across its diverse portfolio in the UK and Ireland. The recent opening of Amari Raaya Maldives is a remarkable addition to ONYX's luxury collection. I had the privilege of personally visiting the property recently and was immensely impressed with its concept and facilities. Notably, the wide range of activities available for couples, families, and groups, as well as the comprehensive Kids Club catering to both older and younger children, makes it an outstanding and much-welcomed addition to the Maldives market. I am excited to share my firsthand experience with the UK and Irish travel trade and build strong partnerships for Amari Raaya Maldives, as well as the other exceptional properties within the ONYX portfolio."
This strategic appointment underscores ONYX Hospitality Group's unwavering commitment to innovation and sustainable growth.