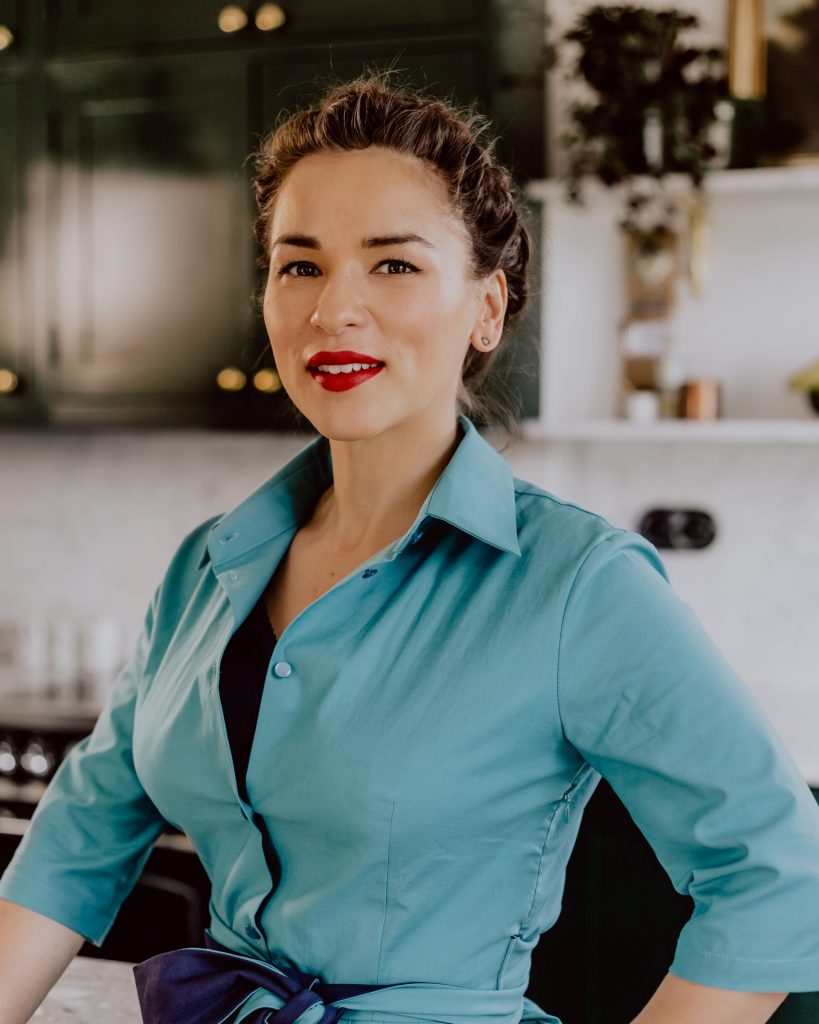 Male' Maldives, 5th September 2023  – In a culinary extravaganza set against the stunning backdrop of the North Malé Atoll in the Maldives, The Ritz-Carlton Maldives, Fari Islands is gearing up to host an unforgettable experience with the renowned food writer and international TV presenter, Rachel Khoo. From October 29th to 31st, Rachel Khoo will take center stage in The Ritz-Carlton's Master of Crafts and Craftsmanship Calendar, promising guests a gastronomic adventure like no other. For Marriott Bonvoy Members, there's an exciting opportunity to bid with points for a chance to be part of this once-in-a-lifetime event.
With her impressive culinary skills and boundless creativity, Rachel Khoo will curate a series of exclusive guest experiences that are sure to tantalize taste buds and ignite culinary passions. Among the highlights are a choux pastry masterclass for both adults and children, a mouthwatering breakfast grazing table, a friendly bake-off competition for guests to showcase their skills, a visit to a vibrant Maldivian farmer's market, and a collaborative Maldivian cooking class with The Ritz-Carlton's award-winning culinary team.
Winners of the Marriott Bonvoy Moment bid will not only have the privilege of participating in these exceptional activities with Rachel Khoo but will also indulge in a four-night stay in a luxurious One Bedroom Beach Pool Villa at The Ritz-Carlton Maldives, Fari Islands. Check-in on Saturday, October 28th, and check out on Wednesday, November 1st, for an experience that promises relaxation and culinary delight in equal measure.
Rachel Khoo, the globally adored culinary bon vivant, brings a wealth of culinary knowledge and a unique perspective to the table. Her innovative recipes, refined palate, and original approach to food have made her a household name around the world. With an impressive resume that includes 15 TV shows, Rachel has ventured into the kitchens and living rooms of home cooks across the globe. From her acclaimed series like "The Little Paris Kitchen" to "Rachel Khoo's Kitchen Notebook" and "Rachel Khoo: My Swedish Kitchen," her influence on the culinary world knows no bounds. Rachel has also been a judge on various cooking competition shows, including "Zumbo's Just Desserts," "My Kitchen Rules," "Great British Menu," and "The Great Australian Bake Off."
During her stay at The Ritz-Carlton Maldives, Fari Islands, guests can look forward to an intimate and hands-on experience with Rachel Khoo. The choux pastry masterclass promises to reveal the secrets behind crafting the perfect choux pastry, complete with a variety of delectable fillings and decorative techniques fit for a Parisian pâtisserie. Rachel will also curate and host a delightful breakfast grazing table, featuring mini choux pastries with an array of exquisite fillings, from classic pastry cream to Greek yogurt, fruit coulis, fresh berries, chocolate, nuts, and more.
In her first-ever exploration of the Maldives, Rachel will immerse herself in the local culture by visiting a Maldivian farmer's market, where she will discover indigenous ingredients and witness fishermen bringing in their daily catch. Following this, she will co-host a Maldivian cooking class, sharing the secrets of recipes passed down through generations. For the most enthusiastic guests, Rachel will take on the role of "Guest Judge" in a bake-off, evaluating participants' dishes based on taste, presentation, efficiency, and speed.
Don't miss out on this extraordinary opportunity to join Rachel Khoo and The Ritz-Carlton Maldives, Fari Islands, in a celebration of culinary craftsmanship and tropical luxury.
For more information and to bid for your chance to be part of this exclusive Marriott Bonvoy Moment, click Marriott Bonvoy Moments™ 
To learn more about The Ritz-Carlton Maldives, Fari Islands, and to plan your stay, visit ritzcarlton.com/Maldives.