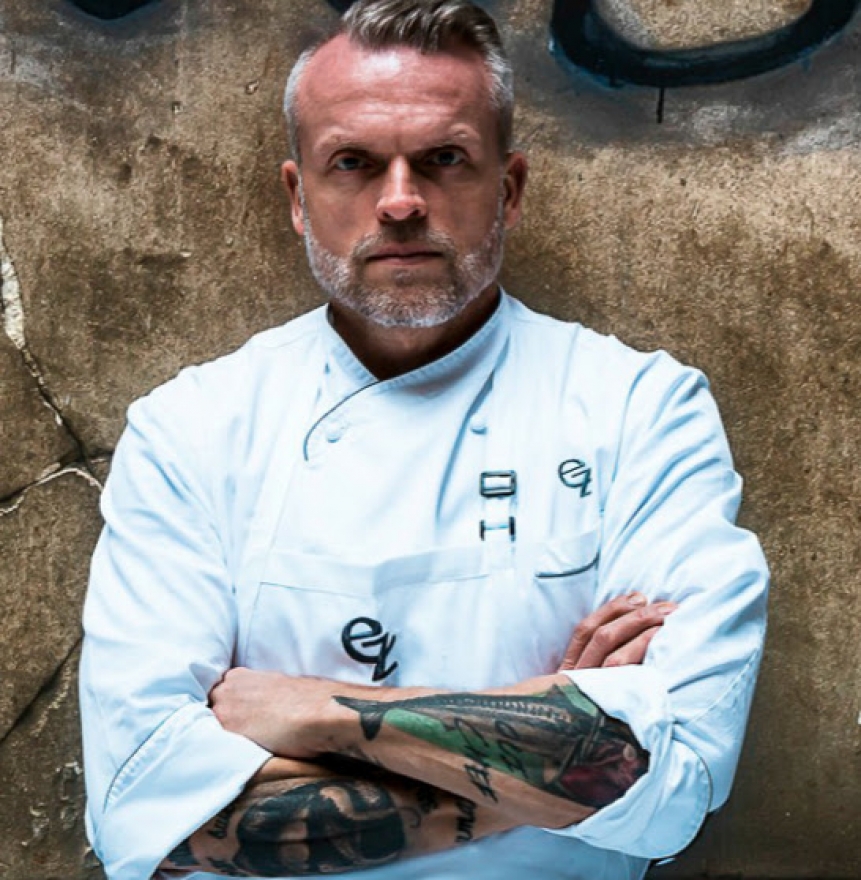 Male' Maldives, 6th November 2023  – Renowned international chef Eyck Zimmer is set to showcase his culinary mastery at the luxurious OUTRIGGER Maldives Maafushivaru Resort from January 17 to 31, 2024.
During his visit, Zimmer will craft two exceptional five-course dining experiences at the resort's Art-i-san restaurant and conduct two captivating cooking demonstrations.
Hailing from Germany, Eyck Zimmer is a prominent figure in the world of contemporary haute cuisine, boasting a remarkable career laden with accolades. He has received prestigious awards such as Meilleur Ouvrier de Grande Bretagne in 2000, British Chef of the Year in 2006, and Portuguese Chef of the Year in 2008. His contributions to French culture and culinary excellence were recognized by the French Government, honoring him with the title of Chevalier du Mérite Agricole in 2014. In addition, he holds the esteemed title of Master of Culinary Arts from the Royal Academy of Culinary Arts of Great Britain.
Zimmer's culinary journey has seen him excel in renowned kitchens across the United Kingdom, including Claridge's, The Dorchester, The Ritz, and The Savoy. His culinary expertise has also left a lasting impact on five-star establishments in Switzerland, Portugal, Serbia, and Germany.
Currently, Eyck Zimmer serves as the Director of Culinary at the illustrious Jockey Club in Hong Kong, where he continues to express his passion for the culinary arts. His unwavering dedication to his craft is encapsulated in his motto, "Born to cook. No plan B!"
Growing up in East Germany during the Cold War era, Zimmer's passion for food was nurtured at an early age. Inspired by the renowned French chef Paul Bocuse, he embarked on his culinary journey at the age of 16. Over 36 years, Zimmer has enriched the culinary landscape in six different countries, earning him high acclaim.
Notably, Eyck Zimmer has a special history with OUTRIGGER Maldives, having previously collaborated with the resort's General Manager, John Allanson, during their time at Rocco Forte's The Lowry Hotel in Manchester from 2005 to 2007.
Zimmer's past collaborations with OUTRIGGER in the Maldives, in 2017 and 2019, were marked by his exceptional dedication to both guests and hosts, leaving an indelible impression on those fortunate enough to savor his culinary artistry.
Christopher Long, Executive Chef at OUTRIGGER Maldives Maafushivaru, lauds Eyck Zimmer, highlighting, "Eyck devoted a significant amount of time to both guests and hosts during his previous visits. Despite his numerous achievements, Eyck remains remarkably humble. I am particularly excited about his return to OUTRIGGER Maldives."